Gwen Promoting Wildlife Habitats at the Burien Farmer's Market. She's Holding a Milkweed Plant (Butterfly Habitat) Started from Seed by Nature Stewards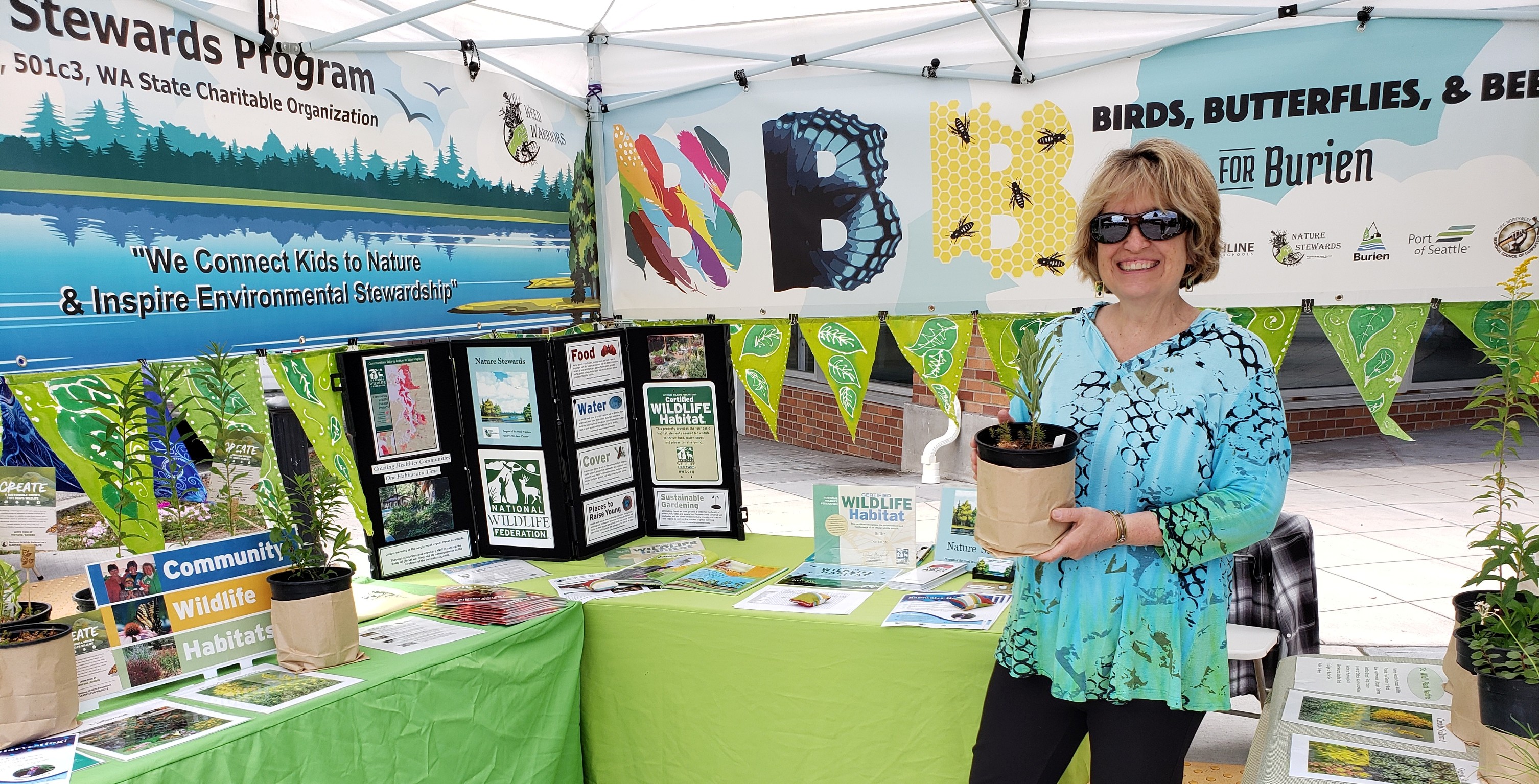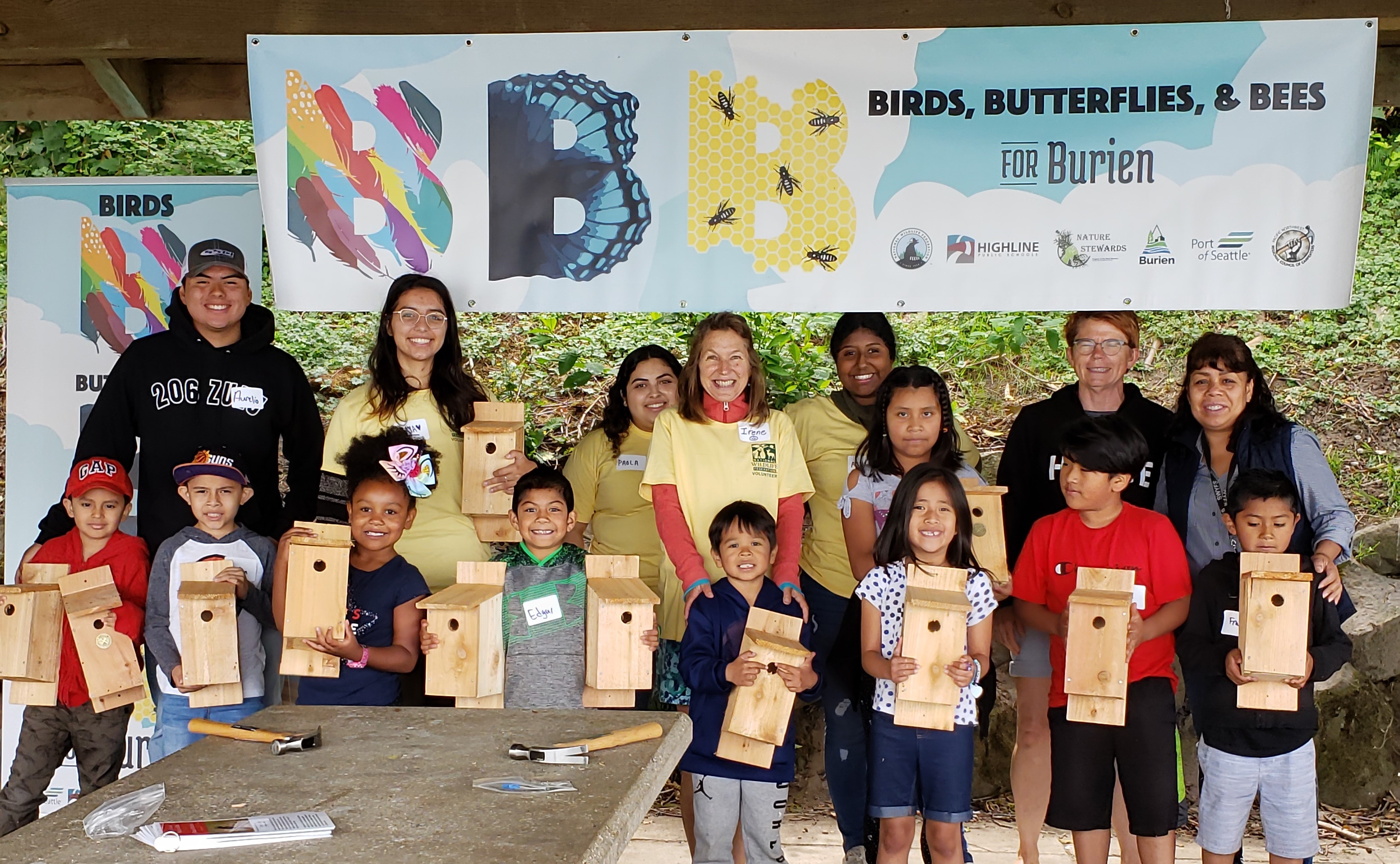 Thank you to the Pacific Northwest Council of Regional Carpenters and the Puget Sound Carpenter Sisters Group who donated the labor to make the birdhouse kits for the youth projects.  We greatly appreciate you!
Seahurst Park in Burien - Day 1 of the Workshop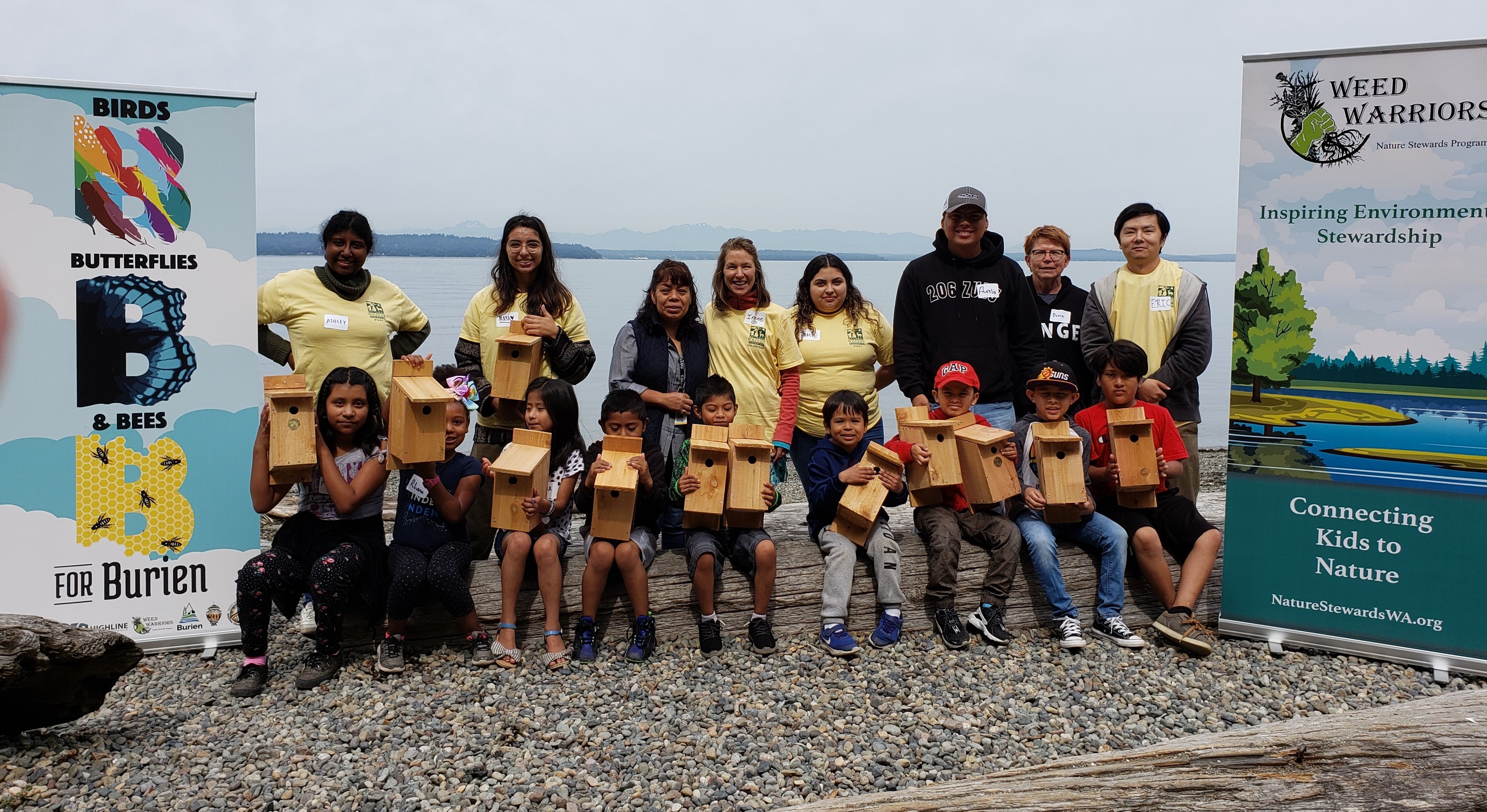 Painting the Birdhouses – Day 2 of the Workshop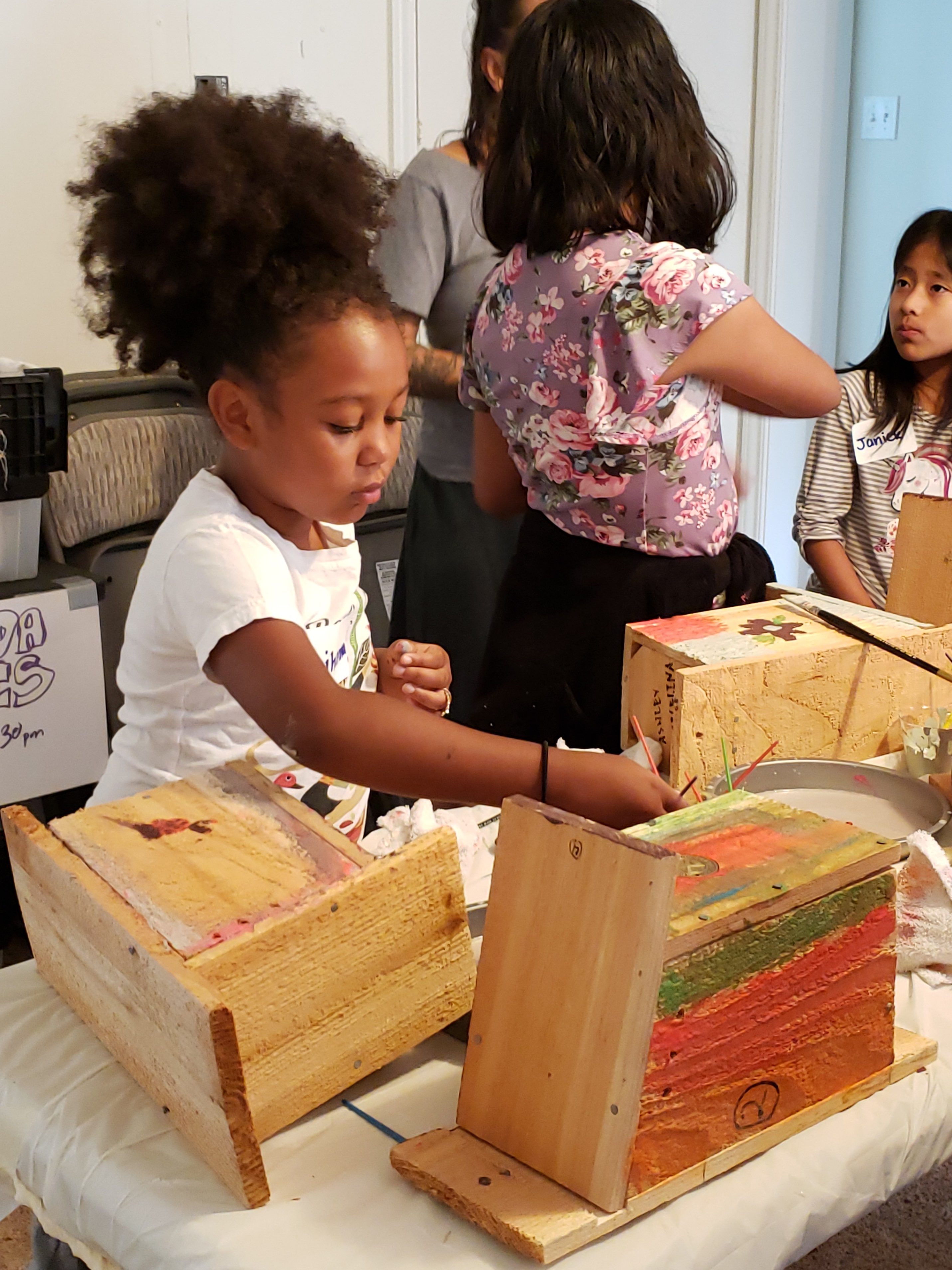 De Colores!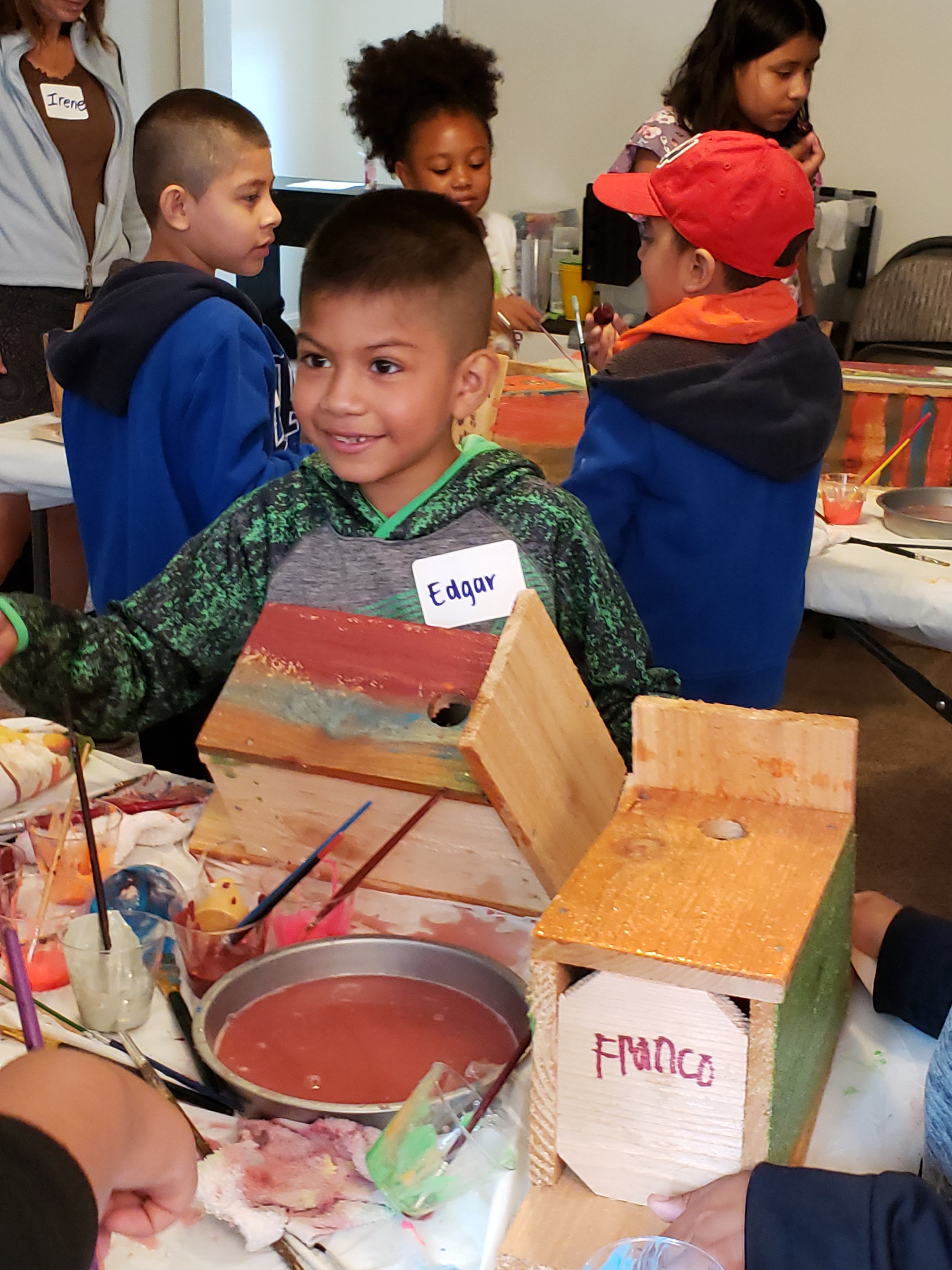 Birdhouse Placement on Trees in Burien - Day 3 of the Workshop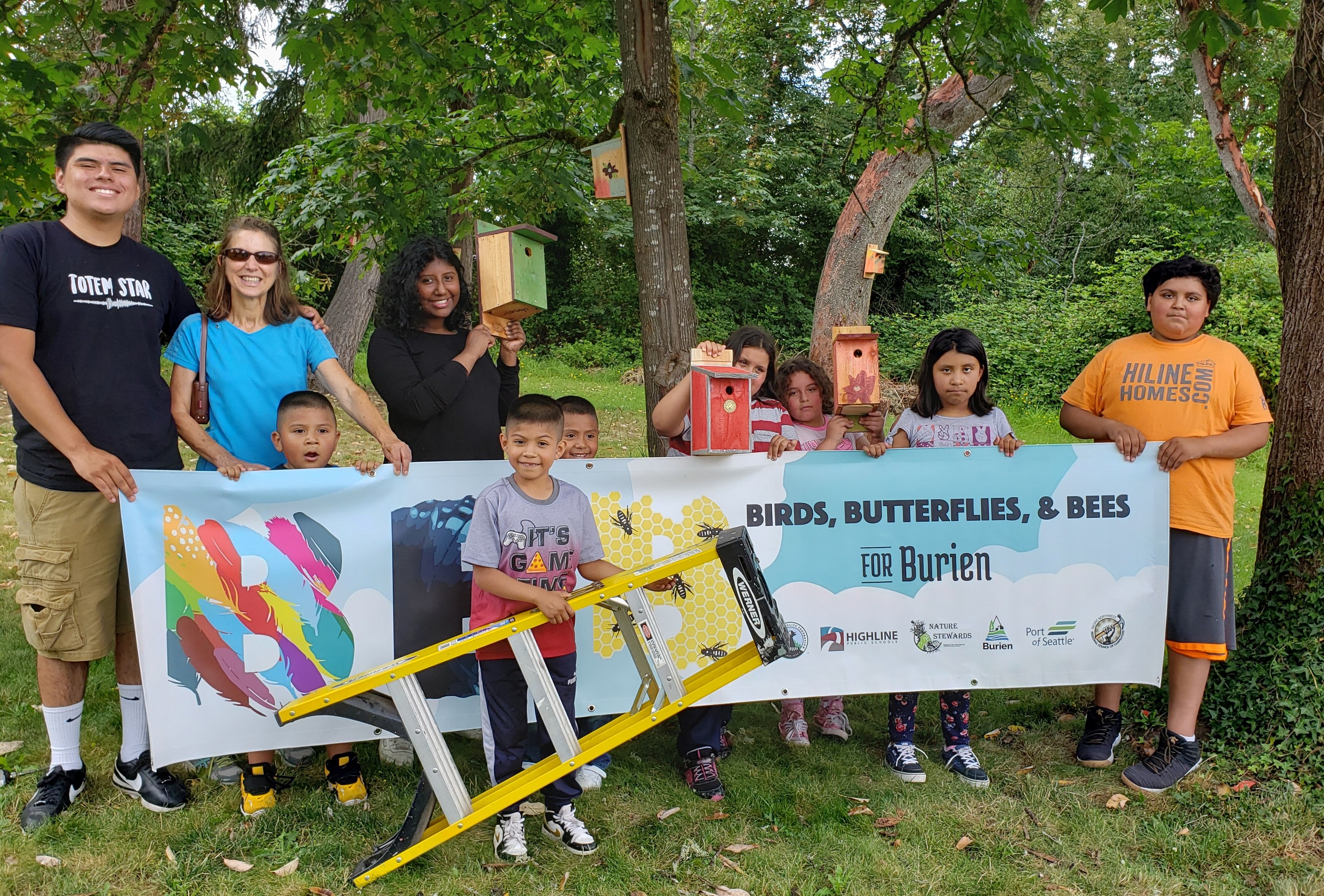 Building Birdhouses at the Community Center with Burien Mayor, Jimmy Matta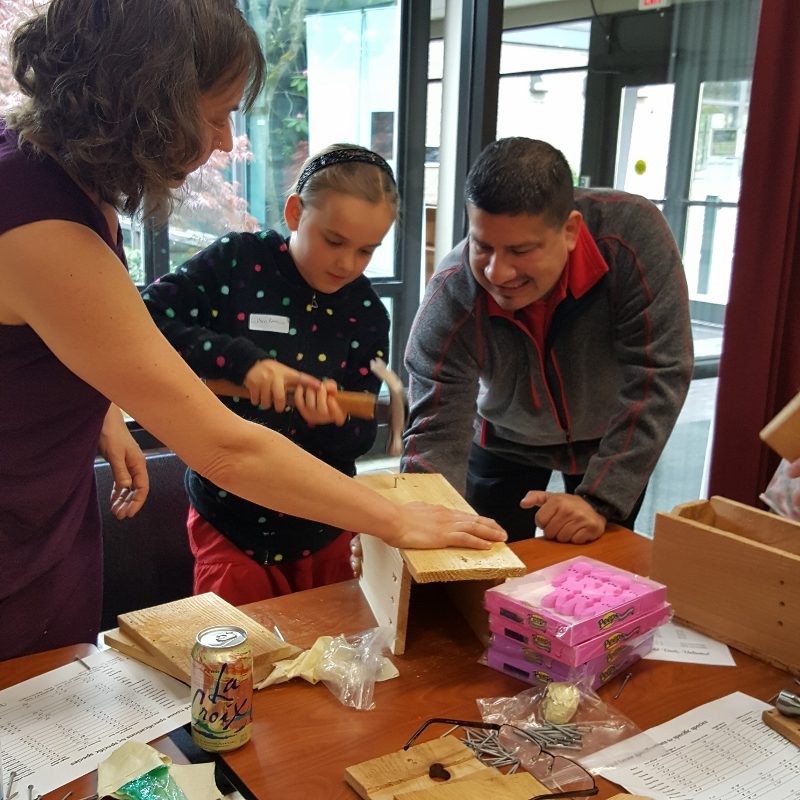 Girl Scouts helping at the New Start Community Garden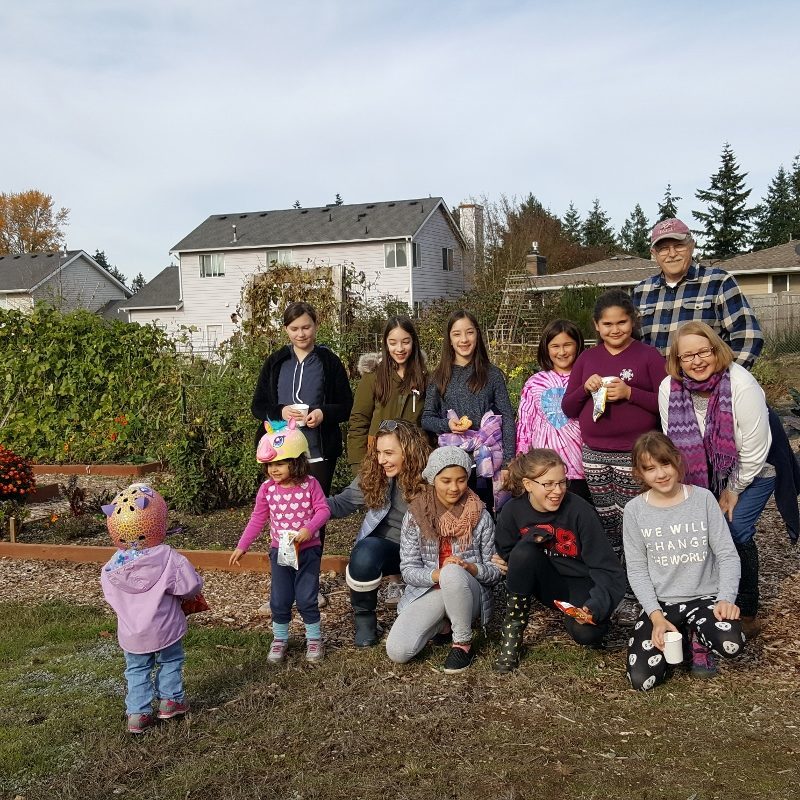 Your Backyard or Balcony can become a Wildlife Habitat. It's Easy!
Habitat Stewards Built a Pollinator Garden at Mathison Park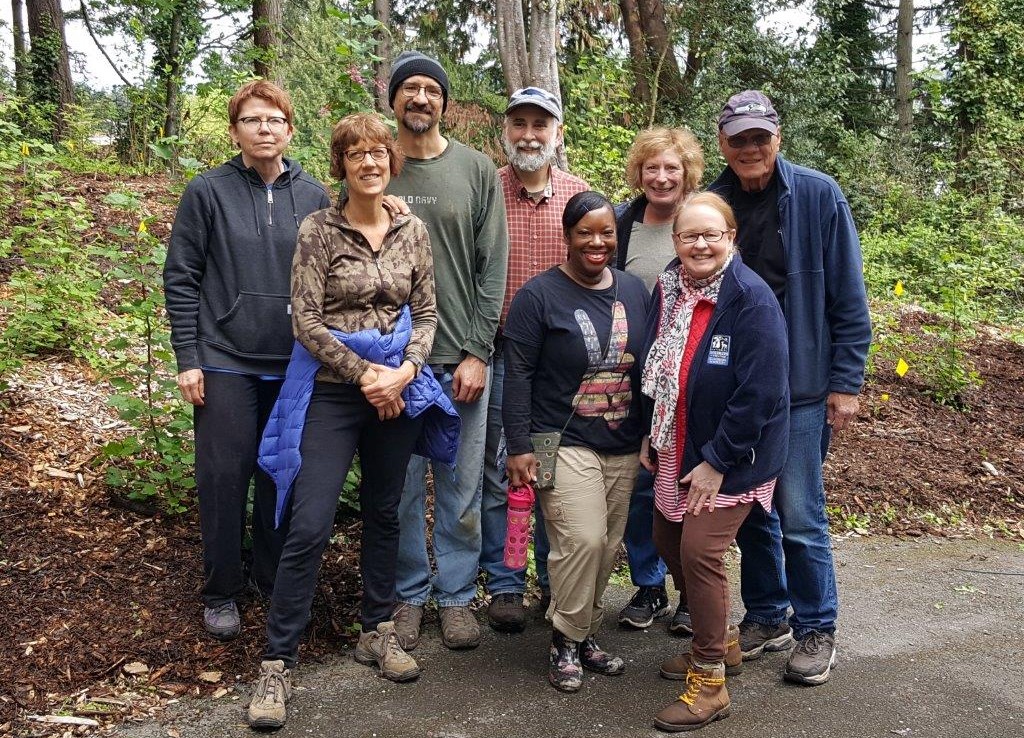 Attract Birds, Butterflies and Bees to Your Yard or Balcony
Native Trees, Bushes, and Shrubs, like Huckleberry and Thimble Berry, support native pollinators, birds and butterflies, as well as the migratory species that are passing through. Include these plants in your landscaping.
Here's the Calendar of events for our new program: Birds, Butterflies and Bees for Burien.

Hazel Valley Community Garden - Breaking Ground in 2019
We're excited to announce that a new community garden is coming to the Hazel Valley area of Burien!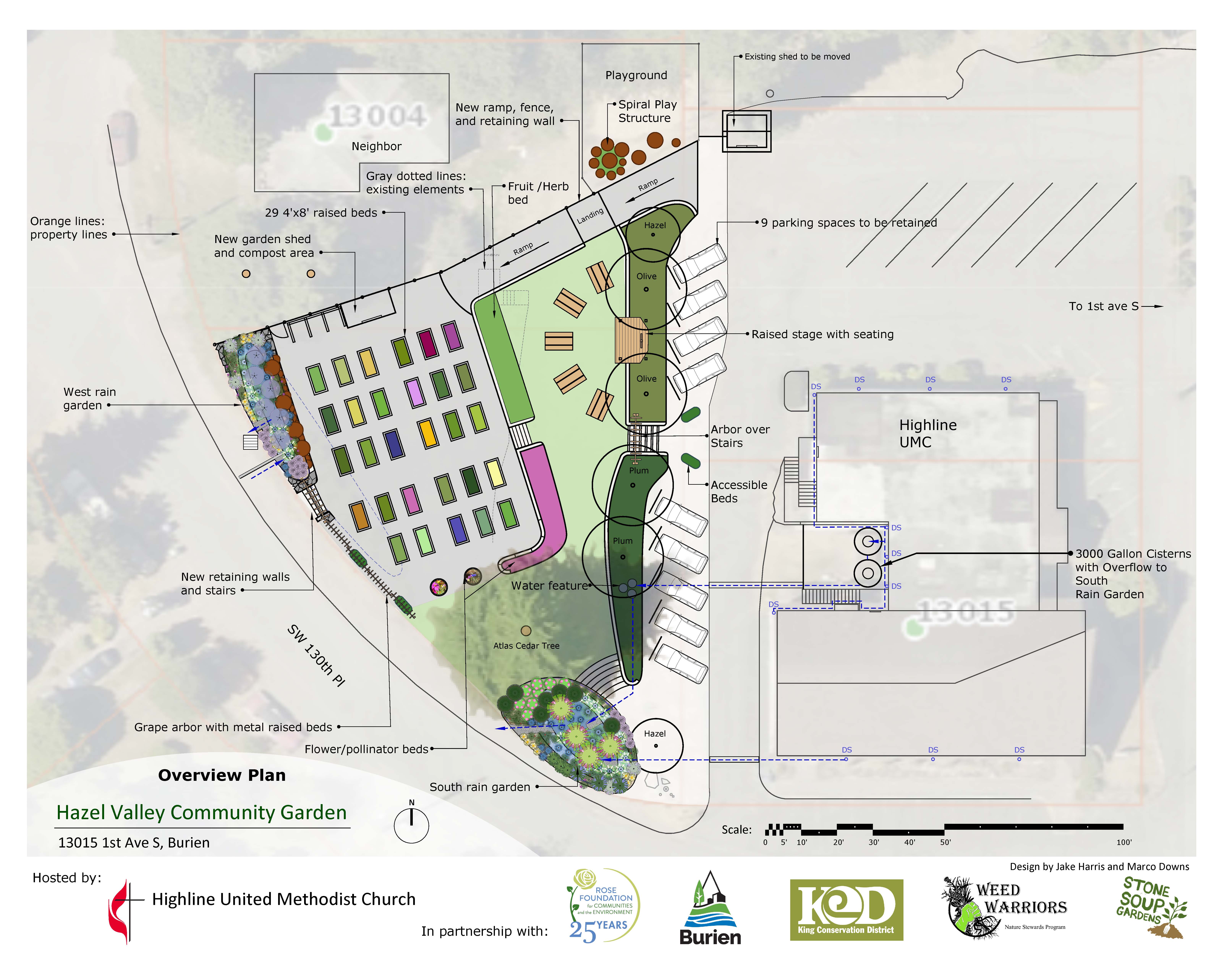 Here's the event schedule for this project.  Volunteers are Welcome.
We're partners with the Highline Untied Methodist Church, the National Wildlife Federation, the City of Burien, and members of the Hazel Valley Community.
Support for the Hazel Valley Community Garden was provided by the Puget Sound Stewardship and Mitigation Fund, a grant-making fund created by the Puget Soundkeeper Alliance and administered by the Rose Foundation for Communities and the Environment, and the City of Burien Neighborhood Grant Program.
How the 2 Rain Gardens Function at the Hazel Valley Community Garden
One collects storm-water from the nearby roof, and the other captures and filters street run-off water, slowly filtering and removing toxins before water enters the under-ground water supply.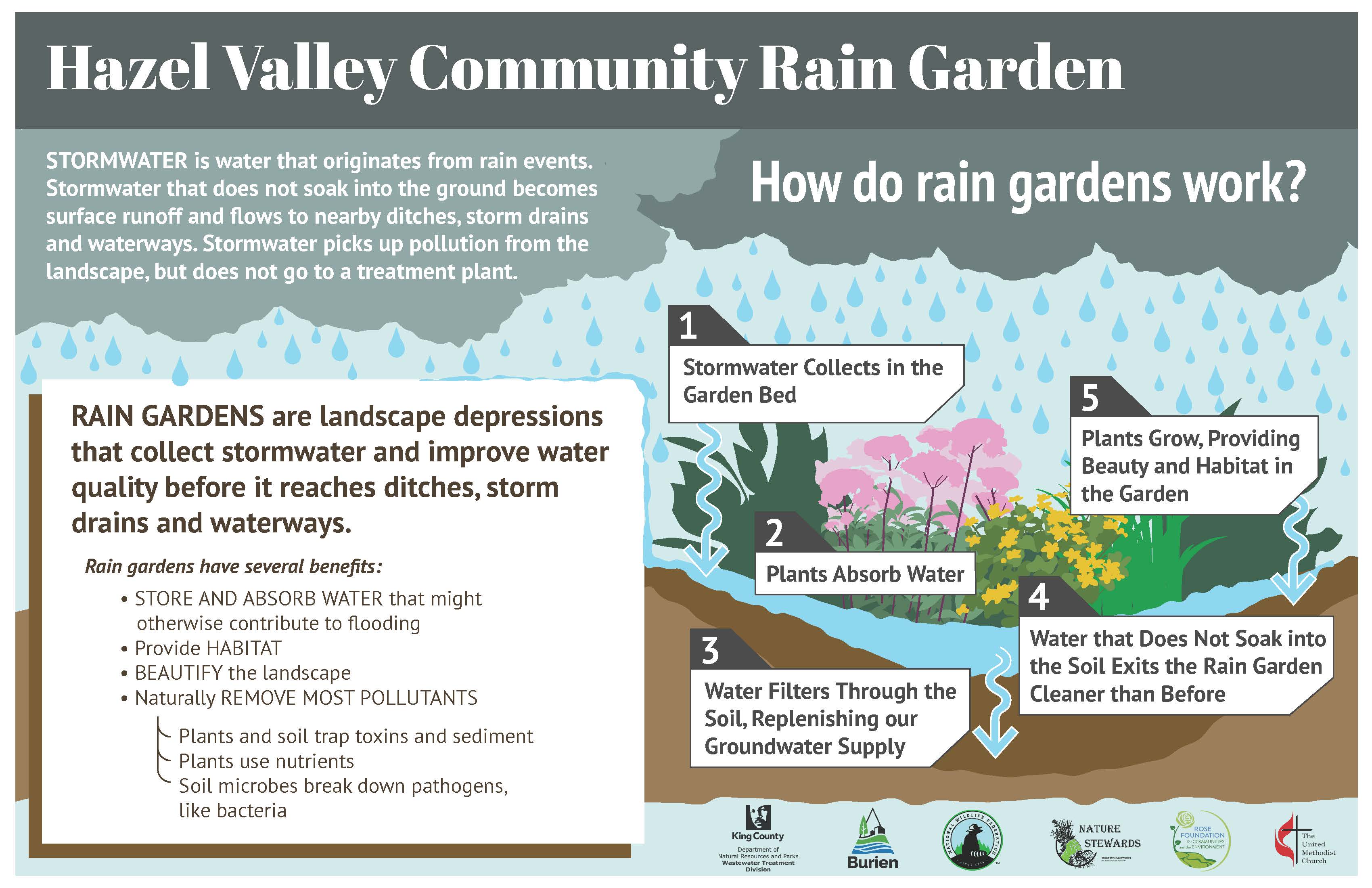 ---