The City of Burien Arbor Day / Earth Day for 2020 will be at Jacob Ambaum Park on Saturday. April 4th, 10 AM to Noon.
12621 Ambaum Blvd SW, Burien, WA 98146
Come and see what activity the City has to offer!
---
Arbor Day /Earth Day Tree Planting in 2019
Wildlife Needs Trees to Survive. The Planet Needs Trees to Survive.  People need Tress to Survive.
We Support Wildlife  by Planting Native Trees and Plants in Public Parks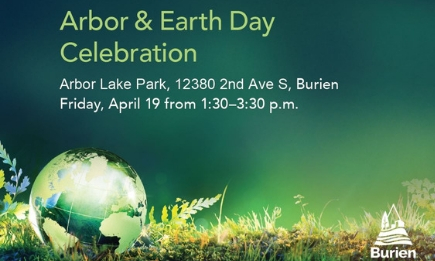 As the President and allies in Congress attempt to unravel nearly every major program to clean up our air and water, the vast majority of Americans want a real environmental plan to save the planet for future generations.
We are Making a difference!
You can join us and the kids that are planting trees to save the planet.
Or you can help in the effort by donating.
For every $10 you give today, we will plant a native tree.   DONATE
We have student and community groups who are standing by to plant and care for the saplings. Participants learn how to correctly plant a tree,  and facts about native trees and their function in the ecosystem. This is an opportunity for kids to give back to their community and help the environment. The event takes place in a public park or open space.
Our goal this year is to plant 1,000 and give away trees for Backyard Wildlife Habitats. We should be half way to our goal by Earth Day, and reach our goal by Arbor Day.  We exceeded our goal in 2019!  Feature trees included Vine Maple, a small tree perfect for smaller yards, and Western Red Cedars, a wonderful habitat tree, appreciated by many bird species. We also offered various native trees that produce fruits and nuts that support many types of wildlife.

Every year we partner with the National Wildlife Federation and their Plant a Tree Program.  We give away and make available many different species of native tress since we began in 2008.  We host booths at the West Seattle Bee Festival, the Burien Farmers Market, other other places as opportunities arise.  We collaborate with Boy Scout groups, Plant for the Planet Kids, High School groups and more.  We've even hosted an activity for a preschool group.  Of course, the parents did most of the work. 22 Benefits of Trees.