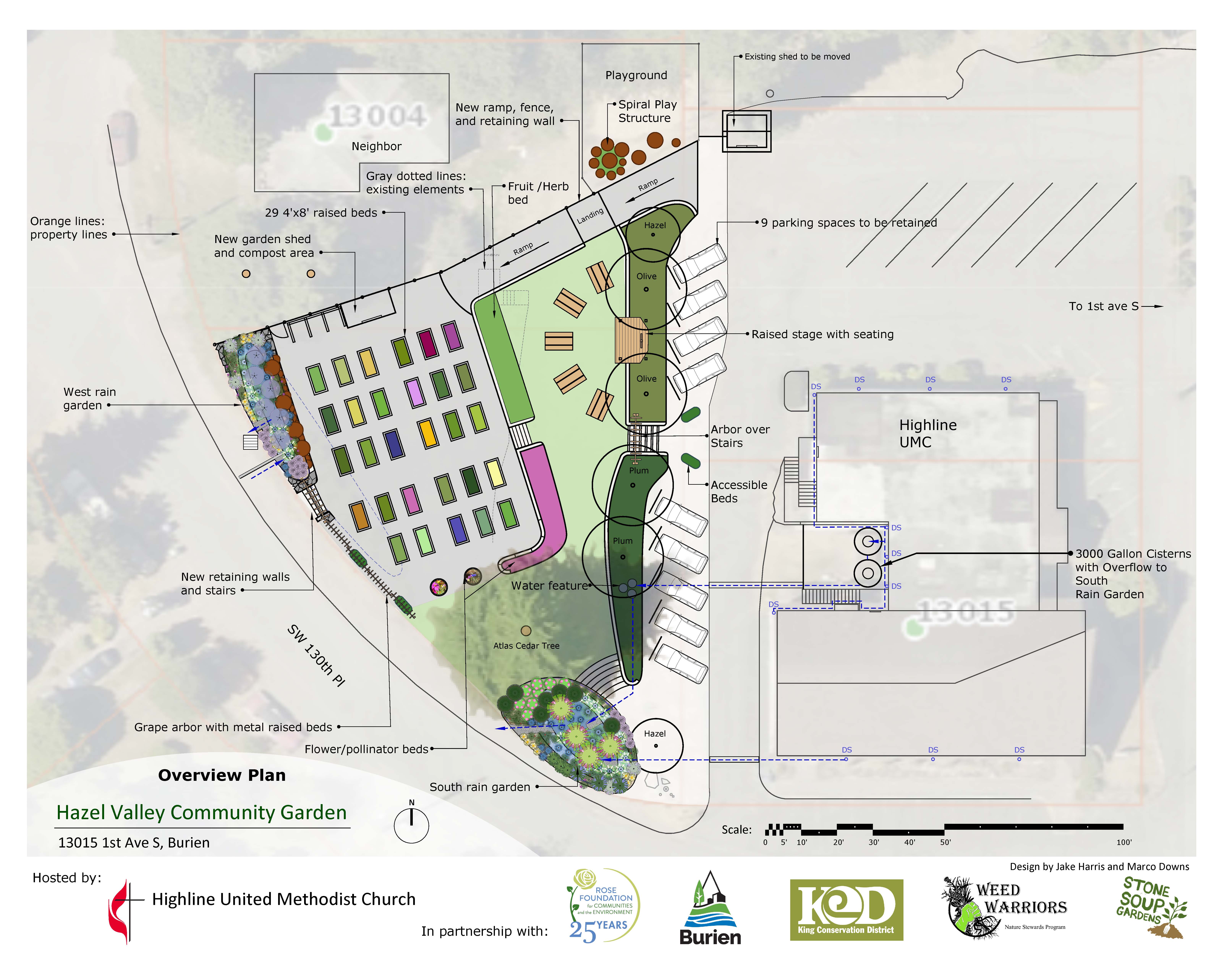 Here's the event schedule for this project. Volunteers are Welcome.
We're partners with the Highline Untied Methodist Church, the National Wildlife Federation, the City of Burien, and members of the Hazel Valley Community.
Support for the Hazel Valley Community Garden was provided by the Puget Sound Stewardship and Mitigation Fund, a grant-making fund created by the Puget Soundkeeper Alliance and administered by the Rose Foundation for Communities and the Environment, and the City of Burien Neighborhood Grant Program.
How the 2 Rain Gardens Function at the Hazel Valley Community Garden
One collects storm-water from the nearby roof, and the other captures and filters street run-off water, slowly filtering and removing toxins before water enters the under-ground water supply.